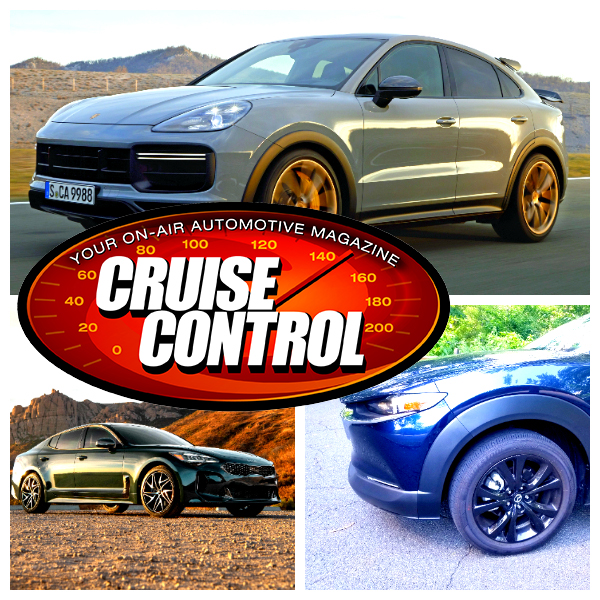 On this edition of Cruise Control with Fred Staab and Les Jackson
Volvo shows off its Concept recharge. A built from ground up electric CUV
and they shine a light on future technology we will be seeing in just a few years.
Porsche details its super hot Cayenne Turbo GT packing over 600 horsepower!
Kia scores when it comes to Stinger safety
What vehicle brands are most likely to get a speeding ticket? The results of a new
study may surprise you.
Plus we'll have a dual review of the 2021 Mazda CX30 Turbo when we get rolling on Cruise Control