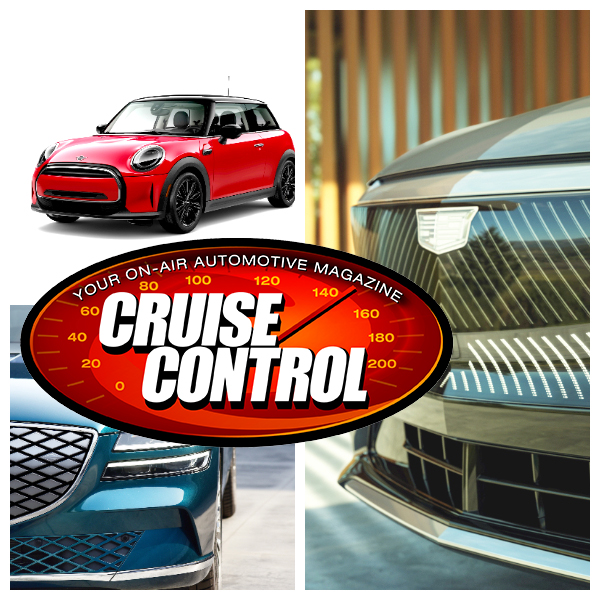 On this edition of Cruise Control with Fred Staab and Les Jackson
Consumer Reports says it was able to drive a Tesla with no one in the driver's seat fooling the Autopilot system.
Mini shows off its Oxford Edition line up that can have you behind the wheel for about 20K
Subaru Prices out its new Outback but has to stop all US Production thanks to the chip shortage. And Chips might be the only parts in short supply.
Cadillac Reveals the production version of its all-electric Lyric crossover.
All that and  more When we get rolling on Cruise Control