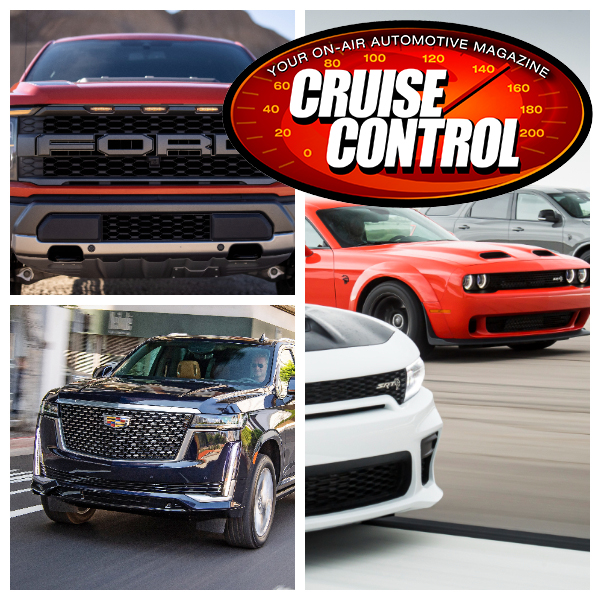 Stellantis has an Electric Vehicle day filled with new product information from Dodge, Ram and Jeep.
The future looks pretty exciting.
Chip woes continue at GM with Cadillac Eliminating one feature that you might not be aware of.
Meanwhile, Ford has found a way to build its F150 with all the features.
Musk says get ready for your mind to be blown.
Plus talking tech.. Has GM come up with a way to make Lithium production for batteries at lot safer?
And whats FRATZOG and why is it being revived?
All that and more when we get rolling on Cruise Control.