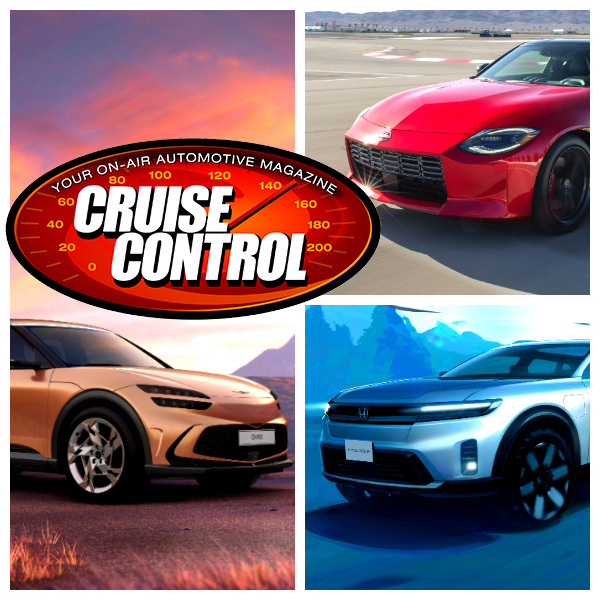 On this edition of Cruise Control with Fred Staab and Les Jackson
Prices are out for Nissan's new Z and it's a bit of a deal.
Genesis shares info and tech on its all-new GV60 EV crossover.
Honda Previews its EV CUV that it's building with GM.
Talking tech: Clearing the Air! Volvo wants you to breathe better
Plus we will have At the wheel review of the Kia Niro Hybrid
All that and more when we get rolling on Cruise Control.
Watch Cruise Control live every Saturday at 10 AM Eastern.