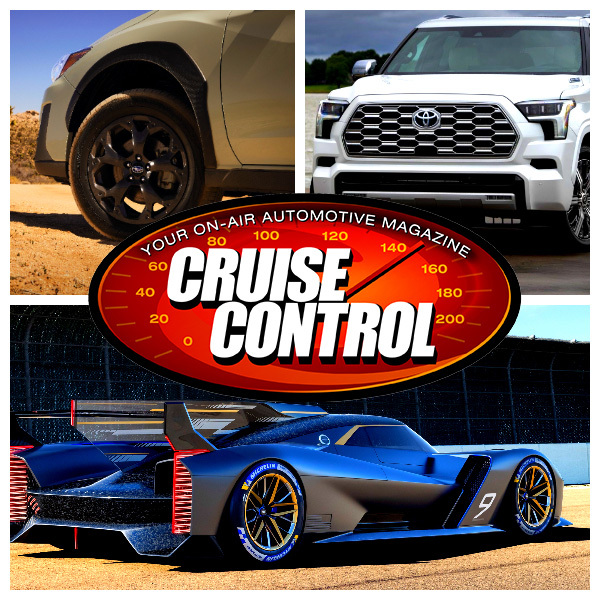 On this edition of Cruise Control with Fred Staab and Les Jackson
New vehicle reveals New Technology we have it all.
Toyota takes the wraps off the super-sized Sequoia, and for something a little smaller
they reveal the hybrid edition of the Corolla Cross.
What are the best car colors to buy to avoid depreciation? We have the results of a new study
Nissan Altima breaks cover and we have the details.
Talking tech: How a riding lawn mower might be giving us a look into the future of charging electric vehicles.
Plus we will have At the wheel review of the Ford Mach E Premium All-Wheel Drive
All that and more when we get rolling on Cruise Control
Watch Cruise Control live every Saturday at 10 AM Eastern.