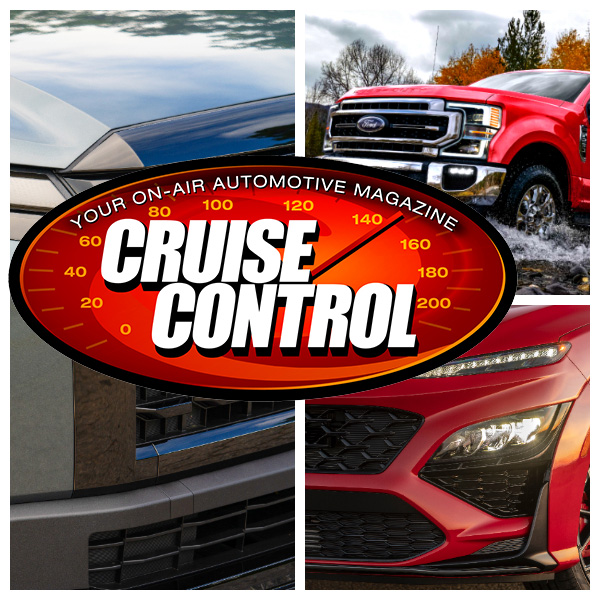 On this edition of Cruise Control with Fred Staab and Les Jackson
JD Power rolls out its Initial Quality Study and finds the last year has not been too
kind to manufacturers, We have the results of the least and most problem-plagued
new cars and trucks.
Hyundai switches up its lineup for 2022 and some vehicles won't be making the cut.
Plus they go all-in on electric vehicles with the incredibly aerodynamic Ionic 6.
Talking tech: The government would like more after crash black box data.
Plus we will have At the wheel review of the Ford F250 Super Duty Diesel
All that and more when we get rolling on Cruise Control
Watch Cruise Control live every Saturday at 10 AM Eastern.