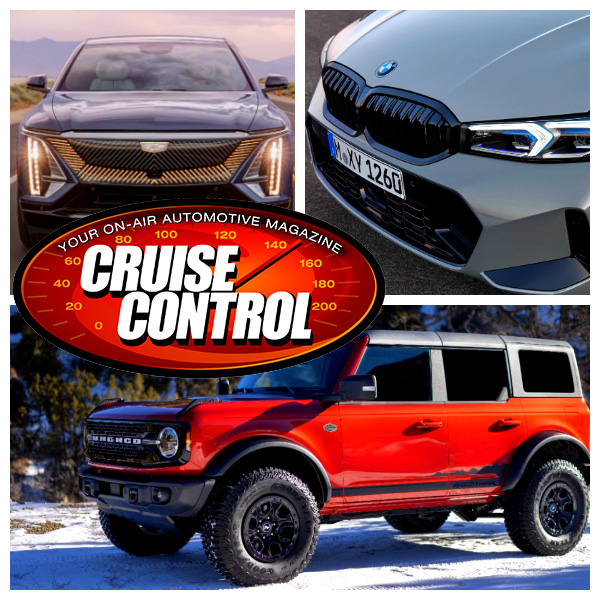 On this edition of Cruise Control with Fred Staab and Les Jackson
BMW reimages its 3 Series Sedan and touring model with hybrids and technology.
Cadillac opens up the order books and prices its Lyriq that is flooding the brand with new customers.
Ford has a plan to stop big markups by its dealers. Hyundai Sonata Sadness
Plus we will have At the wheel review of the brand new Ford Bronco
All that and more when we get rolling on Cruise Control
Watch Cruise Control live every Saturday at 10 AM Eastern.