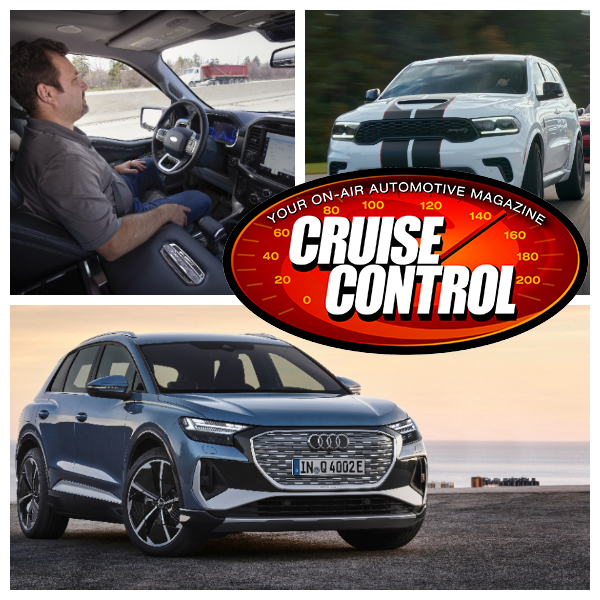 On this edition of Cruise Control with Fred Staab and Les Jackson
Audi adds to its E Tron line up with the Q4 and Q4 sport back
If you wanted a Durango Hellcat well you just might be in luck.
Are the days of the traditional brick-and-mortar dealers numbered thanks
to new upstarts? Talking Tech: Ford goes hands-off with its level 2 over-the-air
update called Blue Cruise.
Michelin wants to be more than a tire manufacturer
And what's a car thing?
All that and more When we get rolling on Cruise Control.