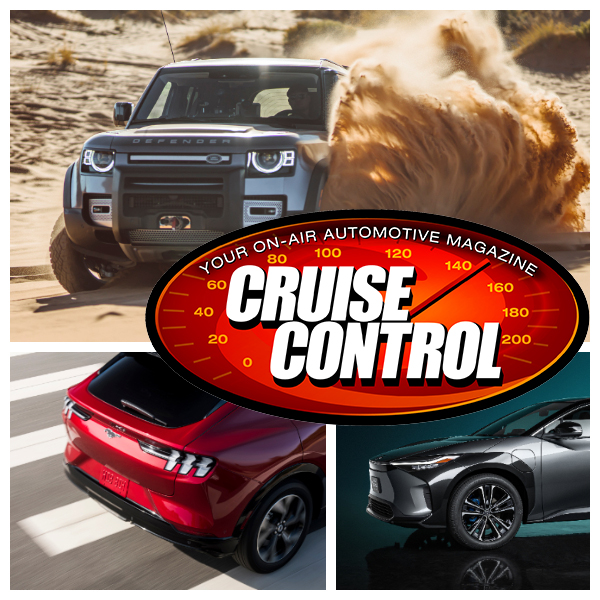 On this edition of Cruise Control with Fred Staab and Les Jackson
Plenty of vehicle reveals at the Shanghai Auto show. What will be coming to the U.S and Europe?
Toyota is getting in the electric crossover game. And Honda says it's going all-electric by 2040.
Genesis goes electro lux with its G80. VW prices out its Taos Crossover and shows off an SUV
that is too big for Americans. Plus why is it a great time to sell a used car?
And We're going to take a look at the documentary  All You Need to Know: Overlanding. It's a new doc on the FYI Channel that airs on May 9th at 11 PM. Sean Gorman Land Rover's Off-Road Test and Engineering Consultant joins to reveal why just getting there may be one of the best parts of the journey.
All that and  more When we get rolling on Cruise Control